In Memory
Wayne Baker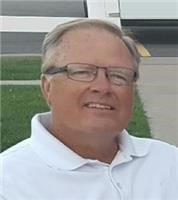 John Wayne Baker
1944 - 2020
BORN
December 13, 1944
DIED
December 27, 2020
John Wayne Baker, 76, passed away December 27, 2020 in Salt Lake City, UT. Born December 13, 1944 in Caliente, NV to John & Clara Baker, Wayne was raised in Layton, UT and had 7 siblings: Stan, Karen, Judy, Kenton, Calvin, Markaye, and Matt. He was a proud Davis Dart where he was a 3 sport star in basketball, football, and baseball. He continued his love of basketball, playing at Weber State University. Wayne served a 2 ½ year LDS mission in South Africa from 1964-1967.

Wayne was married to Marilyn Blackham having 4 children together: Darrin (Anne), Jared (Tricia), Merilee (Ryan), and Jeff (Brooke).

In 1985, Wayne married Gayle Daly, having 2 children together: Gavin (Sulgee) and Braden.

Wayne was a career educator serving in numerous positions as a teacher at Millcreek Jr. and Woods Cross High, an assistant principal at North Layton Jr., Mueller Park Jr., Layton High and Principal at Bountiful Jr. He was promoted to District administrator and ended his long, successful career as the Athletic Director for Davis School District. The highlights of his career were the numerous people he loved working with and when his Woods Cross High basketball team won the 1983 State Basketball Championship.

Wayne officially retired in 2015 to pursue a life of golfing, riding his Goldwing Motorcycle, traveling the country with his wife, Gayle and splitting time between his homes in St. George and Farmington. He was a life-long New York Yankees and BYU Cougars fan (his blood ran Cougar blue).

Wayne's biggest joy was his family. He was their biggest supporter and fan at their many events and activities and always made time to take each grandchild to lunch for their birthday, looking forward to the one on one time he had with each of them.

Wayne is survived by his wife Gayle, his 6 children, 18 grand-children, and 2 great grand-children.

Losing Wayne is not what any of us could ever be prepared for, but we take solace in knowing that he is re-united with his parents and brother, Kenton.

Funeral services will be Thursday December 31 @ 11:00 a.m. at Russon Brothers Mortuary in Bountiful, UT. The viewing will be prior from 9:30-10:45 a.m. Dedication of the grave will be 12:30 at Centerville City Cemetery.