In Memory
Marilyn Dinger VIEW PROFILE
Marilyn Louise Dinger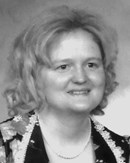 1944 - 2017
Marilyn Louise Dinger passed away on May 26, 2017, in Bountiful, Utah. She was born on July 9, 1944, in Ogden, Utah, to Owen Douglas and Marjorie Viola Kisling Dinger. She is survived by her brother, Steven. She resided in Kaysville, Utah, most of her life, and she was a lifelong member of the Church of Jesus Christ of Latter-day Saints. She attended Davis High School and Brigham Young University.
Marilyn had a beautiful soprano voice, and she loved music. She sang in the Mormon Tabernacle Choir for several years, and some of the highlights of her life were the tours she took with the Choir. Her favorite musical production was "The Sound of Music."
She loved nature, and had a special feeling for, and interest in Yellowstone National Park. During her lifetime, she belonged to several organizations that helped to protect and preserve the greater Yellowstone ecosystem.
Funeral services will be held Saturday, June 10, 2017 at 11 a.m. at the Kaysville 13th Ward Chapel, 875 East 200 North, Kaysville. Friends may visit family Saturday from 9:30 to 10:30 a.m. at the church. Interment, Kaysville City Cemetery. Services entrusted to Lindquist's Layton Mortuary, 1867 No. Fairfield Road. Condolences may be shared at: www.lindquistmortuary.com
Published in Deseret News on June 7, 2017
Click here to see Marilyn's last Profile entry.