In Memory
Mike Nelson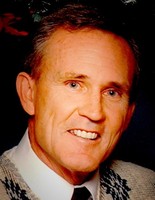 Michael Jarvis Nelson passed away on February 22, 2018 from natural causes, hastened by multiple years of struggling with Parkinson's disease. Mike was born August 20, 1945 in San Francisco, California. He was Jarvis Milton Nelson and Maxine Whitaker's oldest of five children.

Mike's father was a navy man and Mike spent his early years moving. The family lived in San Francisco, California; San Diego, California; Bremerton, Washington; Jacksonville, Florida; and Hawaii, before settling in Layton, Utah, where Mike spent his adolescent years (and where he met Trudy). He married the love of his life, Martha Trudy Elliott December 19, 1964. He worked at Davis County Courthouse while attending the University of Utah where he graduated in June 1968 with a Bachelor of Fine Arts. He then studied art at Berkeley and UCLA before transferring back to the University of Utah where he received his Masters of Fine Arts in June 1970. He was hired by Bailey and Montague in Salt Lake City to be a commercial artist and worked his way up until performing a management buy-out of that company. After selling that company, he became the Creative Director for American Nutrition in Ogden and worked there until his retirement in 2012.

Mike was the embodiment of what it means to be Christlike. He strived to see the best in everyone, was quick to love, quick to forgive, and quick to act on feelings and promptings. His greatest regret was his inability to serve an LDS Mission, this drove him to seek opportunities for dedicated service throughout the remainder of his life. Mike served everyone with love, compassion and seemingly infinite patience, whether it was his wife, his children, his family, his neighbors, complete strangers, or the prisoners he taught art classes too. Though he wasn't shy about sharing his beliefs with everyone he met, it was through his art work that his testimony was most profoundly felt and widely shared. His love for his wife and children was only eclipsed by his love for the Savior and His Gospel. In addition to his artwork, he supported his wife, with his creativity, in her gardening and home improvement campaigns - not just projects but campaigns that spanned the past four decades. Mike was a master of do-it-yourself, for better or for worse. He made additions to the family home, remodeled bedrooms and bathrooms, repaired washing machines, cared for his sick wife, and struggled with his own illness rarely asking anyone for help. Mike's battle with Parkinson's lasted for over two decades, valiantly defying it's limitations. Mike had the heart of a lion and was determined to not let his condition define him, refusing to quit even in final days.

Mike passed on his love for God, his passion for art, his appreciation for nature, and his can-do attitude to his children, grandchildren, and great grandchildren, who love and miss him terribly.

Mike is survived by his children: Morgan Elliott Nelson (spouse: Gina Gia Reeves) of Saratoga Springs, UT; Holly Nelson Downs of Kaysville, UT; Whitney Nelson Horning (spouse: Vernon Roy Horning) of Syracuse, UT; Nathan Davis Nelson (fiancée: Nicole Ann Stanger Davis) of Farmington, UT; Mitchel Robert Nelson (spouse: Katie Ellen Duke) of Spring, TX; Matthew John Nelson of Farmington, UT; Carter Michael Nelson of New York, NY and Jordan Trent Nelson of Farmington, UT. Grandchildren: Brianna Bryn, Michael Elliott, Marisa Marie, Parker Elliott, and Reagan Elliott Nelson; Meilani Marie, David Ammon, and Samuel Michael Makaawaawa Downs; Anastasia Ariel (Andrew Kenneth England), Arianne Danielle (Zachary Layne Lovell), Alexandria Sabine (Dallon Lee Wilkes), and Enoch Austin Horning; Mia Leigh, Lincoln John, Henry McEwan, and Hugh Jeffrey Nelson; Brynlyn Kim, Lukas Mitchel, Walker Jones, and Paige Elise Nelson; and Milo Scott Nelson. 3 great grandchildren: Penelope Jane, Alice Marguerite England and Cecilia Danielle Lovell. Sister Kathy (Walt Schofield), Kaysville, UT, and brothers Steve (Vickie) of Fordland, MO, Doug (LaVern) of Ogden, UT and Mark (Michelle) of West Point, UT. Brother-in-laws Max Elliott, Ross (Kathy) Elliott, and sister-in-law Sharon Coombs Elliott.
Mike was preceded in death by his sweetheart of 52 years, Martha Trudy Elliott; his parents, Jarvis Milton Nelson and Maxine Whitaker Nelson; his father-in-law Walter Simon Elliott and mother-in-law Earlene Bray Elliott; his brother-in-laws Gary Edwin and Norman Walter Elliott, and sister-in-law Margaret Webb Elliott.
The family would like to thank Country Care Assisted Living and Symbii Hospice, especially nurses Dolly and Shaylee, for the wonderful and tender manner they cared for Mike. The family would like to thank the staff at Rocky Mountain Care in Clearfield for their graciousness and hospitality as the family took shifts at Mike's bedside during his final week.

Mike's viewing and funeral services will be held at the same location: the Farmington South Stake Center, 695 S 200 E Farmington, Utah 84025. Family and Friends may call on Tuesday evening, February 27 from 6-8 pm or on Wednesday morning from 9:00-10:30 a.m. Funeral Services will be held at 11:00 a.m. on Wednesday, February 28, 2018. The Interment and dedication of the grave will take place at Farmington City Cemetery in a private family ceremony at a later time.