In Memory
Preston Whitesides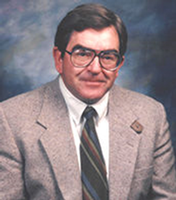 October 29, 1944 - February 25, 2020 (age 75)
Preston Mark Whitesides of Layton, Utah died peacefully at home surrounded by family on Tuesday February 25, 2020. He was born on October 29, 1944, to Mark and Marion Maynard Whitesides, of Layton, Utah.
He was raised in Layton, Utah and graduated from Davis High School in 1963. He married Carol Manning Whitesides June 3, 1966, and together they raised three children, John, Scott and Tracy and their grandson little John. Preston lived in West Weber, Layton and more recently wintered in Thousand Palms, California.
Preston earned a B.S. degree from Weber State College and an M.A. in Education and an M.A. in Psychology from Utah State University. He worked as an educator in the Ogden and Davis School Districts. He served as a special education teacher and counselor for Clearfield High School for 20+ years before retiring in 2002.
Preston was a dedicated husband, father and grandfather. He enjoyed traveling and RV'ing with his family. He had many hidden talents, his gift for music and song, carpentry skills and a quiet sense of humor. Preston was deeply loved by all who knew him.
He is survived by his wife Carol, son Scott (Kate), daughter Tracy, grandson John and granddaughters Ella and Abby; sister Margaret and brother Lewis (Shirley). He is preceded in death by his eldest son John and his brother Maynard.
Friends and family are invited to pay their respects on Monday March 2, 2020, between 6:00 p.m. and 8:00 p.m. at Myers Mortuary, 845 Washington Blvd, Ogden, Utah. A gravesides service and interment will at the West Weber Cemetery on March 3, 2020 at 11:00 a.m.
Condolences may be sent to the family at: